Lesen Sie diesen Text auf Deutsch
The iPhone is the most successful smartphone ever. Between 2010 and 2014, technology company Apple sold more than a half billion of them around the world.
556804000
iPhones have been sold globally.
€ 473
is the average amount earned by Apple with each iPhone sale.
€ 293
is the average profit Apple makes with each device sold.
Apple is the iPhone
In 2010, sales of the iPhone comprised around 39 percent of Apple's annual turnover. In 2014, that share had grown to 56 percent.
The iPhone as a percentage of Apple's annual sales. The iPhone now represents the largest share of the company's turnover.
is the amount Apple earned through iPhone sales between 2010 and 2014.
That's equal to Denmark's gross national product in 2014.
Switzerland's Bank Credit Suisse estimates that Apple has an average profit margin for each iPhone sold of between 60 and 65 percent. That calculates to
162 billion euros
in global profits over five years.
What does this mean for Europe?
Europe is one of Apple's most important markets, but the company does not publish the exact number of iPhones that are sold here. However, ZEIT ONLINE has access to analysts' estimates, thus making it possible to calculate Apple's profits in the European market.
117 million
Phones have been sold by Apple in Europe over the past five years.
34 billion euros
in profits have been generated by the company through these sales, according to our estimates.
What kind of taxes are paid in Europe on profits of 34 billion euro?
It's also possible to calculate this figure: Each European Union member state has a different corporate tax rate. If you take the average rate and compare it to each national market share of the smartphone market, you will arrive at a corporate tax rate of 27 percent.
By this calculation, for iPhone sales of the iPhone alone over the past five years in Europe, the company should have had to pay
9 billion euros
in taxes.
By comparison Other companies have paid the following amounts of taxes during the same period (according to cash flow statements from 2010 to 2014):
Siemens8.9 billion
SAP5.5 billion
Telekom3.6 billion
So how much has Apple actually paid in taxes in Europe?
Apple does not disclose that information. And it's no wonder, either: The company is a world champion when it comes to finding ways to save on taxes. According to Apple's own statements, the company only pays around 2.8 percent taxes on the profits it generates outside the United States. In Europe, Apple funnels most of its taxable income through Ireland, a tax haven. Assuming a rate of 2.8 percent, instead of paying 9 billion, Apple likely paid
1 billion euros
over the past five years.
In other words, Europe has lost 8 billion euros in tax income over the past five years.
What could Europe have done with that additional 8 billion euros?
Here are a few examples: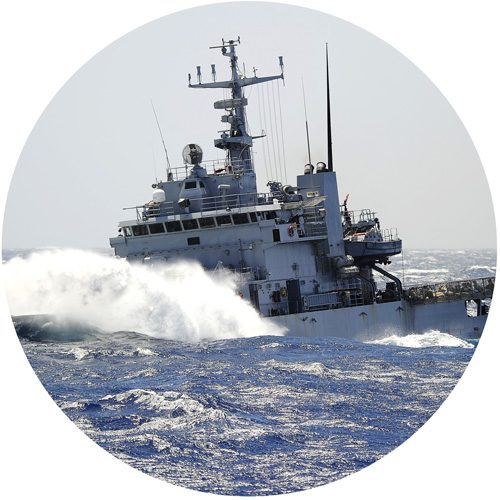 It could have financed Mare Nostrum, the rescue program for refugees in the Mediterranean Sea, which costs between 111 and 114 million euros annually, for the next 70 years.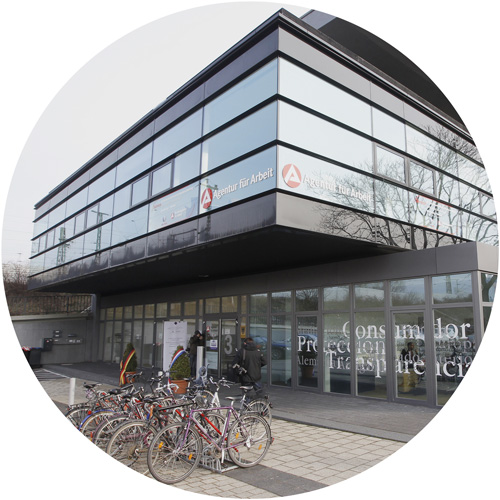 EU financing for programs aimed at combatting high youth unemployment could have been increased to € 14 billion, double the funds earmarked at the moment. Currently the EU is spending 6.4 billion euros on its 'Youth Employment Initiative'.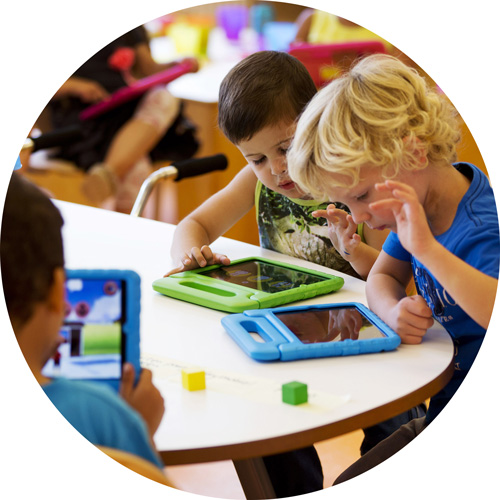 iPad Air tablets could be purchased for 20.5 million school children.
How we made our calculations:
Even though Apple regularly discloses its business figures, it does not reveal every detail. It does report how many iPhones have been sold worldwide, but it does not provide specific regional sales breakdowns. It's difficult to determine how many devices have been sold in Europe because Apple lumps the region together with India, the Middle East and Africa.
That's why we used figures from analysts with the American research and consulting firm IDC to conduct our calculations. IDC's figures indicate how many iPhones made their way from vendors through different distribution channels to end customers. The figures given are estimates and not precise sales data. The IDC data for Europe includes 21 countries – Austria, Belgium, the Czech Republic, Denmark, Finland, France, Germany, Greece, Cyprus, Hungary, Ireland, Italy, Malta, the Netherlands, Norway, Poland, Portugal, Spain, Sweden, Switzerland and Great Britain.
We then calculated on the basis of figures from Switzerland's Bank Credit Suisse on average annual sales prices for the iPhone. Through those calculations we arrived at the annual turnover figures. We also calculated our estimated earnings based on the profit margins estimated by Credit Suisse. The margins are so-called gross margins and do not include marketing- and advertising-related costs.
To determine the appropriate amount of taxes Apple should have had to pay in Europe, if taxation were fair, we based our calculations on the share of the smartphone market in each of the 21 countries in question and the corresponding corporate tax rate for that country. In Germany, we calculated a tax rate of 30 percent. By doing so, we came to a figure of close to 9 billion euros for Europe and more than a billion for Germany. Apple chose not to comment on our calculations.
Our calculations are based on a simple question: What would happen if Apple was taxed on its profits in the countries where it actually generates them? It's the kind of taxation system the European Commission would like to implement. The EU executive body is calling for the introduction of a coordinated corporate tax rate. Under the proposal, the profits Apple generates in the individual member states would then be calculated together and taxed based on a common yardstick. The appropriate share of taxes would then be funneled to each member state. Apple and many other multinational companies currently use legal loopholes by basing their European headquarters in Ireland and taking advantage of the country's lax corporate taxes, which are far lower than in most EU countries. In countries with comparably high tax rates like France or Germany, Apple has a trick to get around them. It requires its national subsidiaries to pay large licensing fees to its Irish subsidiaries for use of the brand and copyrights, which can then be written off. In Germany during the 2010-2011 fiscal year, for example, this meant that Apple only had to pay € 5.3 million in corporate taxes even though it had earnings of a billion euros in iPhone and Macbook sales that year. Ireland has also bestowed Apple with numerous other tax breaks and subsidies that have been the subject of controversy in both Europe and the United States.